Double Glazed Doors Melbourne
Associations & Accreditations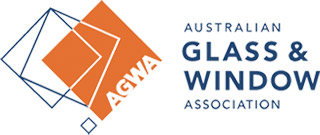 Welcome to Ultimate Windows, the leading supplier of double glazed doors in Melbourne. If you're searching for a company that's dedicated to manufacturing high quality and energy efficient products, which includes the best double glazing doors in all of Melbourne, you've come to the right place.
Energy Efficient Double Glazed Sliding Doors in Melbourne
Our double glazed glass doors in Melbourne can be used to add an attractive and extremely cost effective entrance/exit point to any building.
Aside from the aesthetic benefits of being stylish, modern and creating the illusion of a brighter, bigger space, our double glazed doors and frames in Melbourne offer many other advantages:
Noise reduction
Excellent insulation
Added security
Less condensation
Add value to your property
Environmentally friendly
Easy installation
Whether you choose to install double glazed front doors, double glazed back doors or both in your Melbourne commercial or residential property, you will benefit from all of the above.
Looking for UPVC French doors in Melbourne?
UPVC French doors from Ultimate Windows are both practical and elegant. They can be used in both interior and exterior settings and are an excellent way of maximising light and creating a seamless border between the inside and outside of a home/commercial building.
If you're looking for a double glazing door in Melbourne that allows for unrestricted views and is very easy to install and maintain, French doors are the perfect option.
Why Choose Ultimate Windows When Investing In Double Glazing Doors
Whether you're looking for a front door double glazed in Melbourne or a back door, you won't find a better product or a higher level of customer care than what we provide here at Ultimate Windows.
We're industry specialists that have been in the business for over a decade. We're also a family run business that's dedicated to providing quality and keeping our fingers on the pulse when it comes to changes and new trends in the glazing and window industry.
We've seen a lot of people taking an interest in insulating their home, especially their windows, and this leads them towards double glazed windows. But plenty of people completely forget about another feature of their home that causes heat loss: their doors. For this reason, if you want to insulate your home, don't forget about double glazed doors for your Melbourne home.
These doors are designed for insulation purposes. Not only will the double glazed windows eliminate heat loss but when you close the door, heat loss will be minimal.
Why is Double Glazing Beneficial?
Double glazing doors are very similar to double glazed windows, therefore they can both be incredibly beneficial for any home. Some key benefits include:
Your home's heating system will use less energy, but at the same time, your home will be warmer. Thus, it can make your home much more energy efficient.
At the end of each month, your heating bill will be much smaller due to your central heating not working as hard to keep your home warm.
Whether you want to keep your home warm and toasty, or cool and breezy, double glazed doors and windows help to retain the temperature of your home.
Ultimate Windows Work for You
Regardless of the job that we take on, we always have the customer's best interests in mind. But that's not all that makes us stand out from competitors – below are some of the reasons to consider getting in touch with us.
We Only Use High-Quality Products. When it comes to insulation it's crucial that only high-quality products are used, otherwise, heat loss could become more of a problem. At Ultimate Windows we only install quality doors which we know effectively combat heat loss. 
Over 15 Years of Experience. The Ultimate Windows team has been working in the construction industry for over 15 years. With all of the experience our team has and the different types of projects they've worked on, it's safe to say that they'll efficiently plan and install your glazed doors in Melbourne without any problems getting in the way.
Reasonable Prices (and Financing!). As money is such a big factor when it comes to people deciding whether or not double glazed doors are for them, our pricing is among the best on the market.It's also worth noting that if you can't afford to hire us to install these doors or windows, then our partnership with a finance company can be of use. This enables us to provide you with a low-interest rate loan of up to 10 years and with no exit fees, and we can pre-approve you within just 15 minutes.
Still uncertain? Consider checking out our showcase and looking at some of the projects we've completed in the past.
We guarantee that after our team have completed the job, you won't be disappointed with the results. All that's left is for you to get in touch by either calling us on 1300 898 782 or filling out this form to include your details and whatever queries you have.
The Best Double Glazed Doors Available in Melbourne
The doors to any home are the feature through which you welcome guests to your home, put an end to a tough day in the office and from which you witness key events in your life. Why then are they also the cause of so much frustration in a home?
The reason is that poor craftsmanship, low-quality, shoddy workmanship and a myriad of other issues can all lead to your door being the source of those pesky draughts that chill you on a cool night, while simultaneously letting out the heat. Only the best double glazed doors Melbourne has to offer are good enough for your home, and now that you're here, you've found them.
At Ultimate Windows, we are a family-owned and operated business that has been a fixture in the industry since as far back as 2001. Our uPVC double glazed solutions are the most trusted on the market. You can trust that we didn't happen upon superior products, but instead that we worked hard and invested in the very best innovative technologies to realise solutions that would address the problems countless homes in Melbourne experience every year.
Just How Much Money Can Be Saved On Double Glazed Doors?
Whether you are a homeowner that decides to take action after suffering one too many high utility bills, or if you simply want to upgrade the appearance of your home, new doors are a great addition that can help you to achieve both.
It is often the case that our friendly specialists engage prospective customers on the subject of double glazing and whether it is, in fact, needed in such a warm part of the world. Well, the truth of the matter is that double glazed doors offer Melbourne homeowners more than just a way to keep the heat in. They are also a highly effective way to ensure that extreme heat and harmful UV rays from the sun do not overheat the home, too.
One of the primary reasons that many of our customers come to us is to find a solution that will help them save a few dollars every year on their household bills. Naturally, everyone that we speak with wants to know how much they can expect to save once the installation is complete. However, that all depends on the kind of home you live in. Having said that, savings of up to 40% have been achieved by some customers.
Here at Ultimate Windows, we manufacture uPVC products. The reason being that it is a recyclable material that is environmentally friendly. Compared to metal alternatives, it places a lesser burden on the planet's resources and will still last for up to 80 years. Thus, anyone that was considering an aluminium alternative should think twice and get in touch with us for a free quote.
Helping You With Double Glazed Doors In Melbourne
The world is moving more and more toward energy-efficient solutions that have a positive impact on the environment. Reducing the dependency on your energy supply through the installation of double glazed doors can afford Melbourne homeowners a simple and effective means of addressing the issues that have frustrated them to date, while simultaneously reducing their carbon footprint.
At Ultimate Windows, we endeavour to lead the way and make it possible for you to tap into the very best products on the market today. Our commitment to quality affords you absolute confidence in the windows and doors that we supply. To get a sense of just how great your home could look, feel free to check out the Showcase section on our site. Once you're ready for a free quote, just get in touch and we will help in any way that we can.
What's the next step in ordering double glazed doors?
The next step in ordering your double glazed doors is to contact us today to discuss your requirements. You can do so by calling us on 02 6059 2577 or 0448 466 086 and, once we know your requirements, we can give you a free, no obligation quote.
We can also provide you with additional information if you email us at sales@ultimatewndows.com.au. If you'd like to get a better idea of the quality of our products, feel free to check out our online gallery where you'll find some examples of our beautiful work.
Ultimate Windows is Australia's leading supplier of energy efficient windows & doors. We specialise in Triple Glazed Doors Melbourne, UPVC Windows Canberra and UPVC Windows Melbourne. Feel free to have a quote online and order yours today!
Hear Why Clients Love Our uPVC Windows And Doors
Really happy with our new windows from Ultimate Windows. The customer service was efficient and kept us informed every step of the way. The quality of the windows and installation is also fantastic. Definitely recommend this company to anyone interested in getting their windows double glazed.
The team at ultimate windows are easy to deal with and super friendly and efficient. Very happy with our new windows. Would recommend time and time again!
Ultimate Windows did a fantastic job and I wouldn't hesitate to recommend them to anyone thinking of replacing their windows. A huge thank you to Russell, Richard and Damian for making this process smooth and painless.
Fantastic people to deal with! Very happy with my new windows Definitely recommend.
We chose Ultimate for the works which gave an affordable price, for a first-class product and would recommend them to anyone building or renovating
Thankyou so much for our beautiful double glazed windows, they really are a stand out feature in our dream home, we honestly have 100% satisfaction with your product and we always recomend you to our friends and colleagues.
From the beginning to the end the experience was stress free, you and your team were always happy to assist with any questions we had and provided the quote and the delivery of the windows in the timeframe that was promised. We have been extremely happy with the quality of the windows and sliding doors. We have also had compliments from family and friends on how great the windows and sliding doors are.
We were delighted with the service provided by Ultimate Windows, from quote to installation they were easy to deal with and extremely professional in their delivery. We are thrilled with our new windows – they look great and make such a difference to temperature and noise. I would highly recommend their services.
I recently contacted Ultimate Windows to get some professional advice on door styles. The process from start to finish was very straight forward with the wonderful service the Ultimate Windows team provided. The installation of the Magnaline Door happened quickly and we haven't looked back. The finished product has transformed a tired space to an open and more live able area. We love love it.
We would like to thank the great team you sent install our windows.
On time, polite and professional. Left the place nice and clean. Very happy with their work.
We are beyond thrilled with our new windows from Ultimate Windows. Undergoing major structural renovations to our home they provided assistance every step of the way, from planning & design concept to delivery including huge cranes, installation and exceptional after care service. The whole process was extremely easy and professional. They are brilliant to deal with, super friendly and efficient. We are overwhelmed with the quality, innovative design & technology of the uPVC systems. They have reduced our power bills & north facing, we have significantly noticed the difference both in summer & winter, including noise reduction. We highly recommend Ultimate Windows & would certainly go with them again.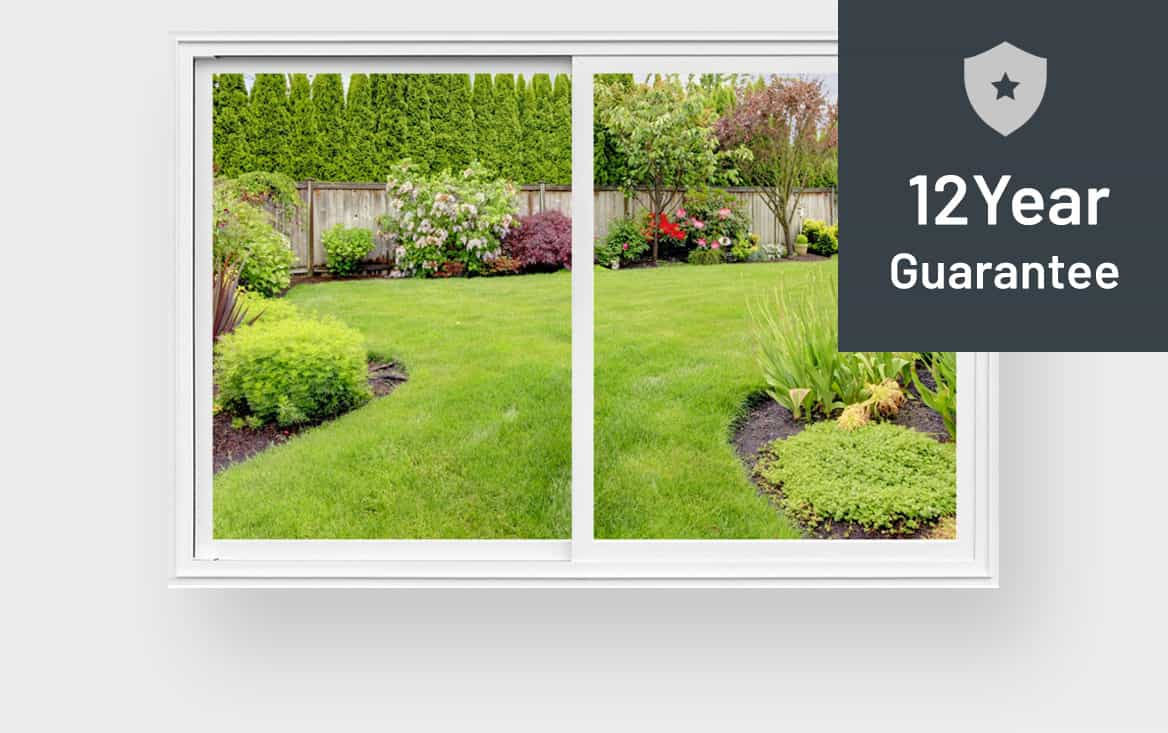 Our 12-Year 100%
'No Worries' Guarantee
We're so confident in the performance of our uPVC double glazed windows that we're willing to back them with our ironclad 100% 'No Worries' Guarantee. In fact, while most other double glazing companies will only cover you for 5 years (that's the Australian Window Association's recommendation) we'll add an additional 7 YEARS to it! That's right. If you have any problems whatsoever with your windows in the next 12-years, we'll fix it for FREE!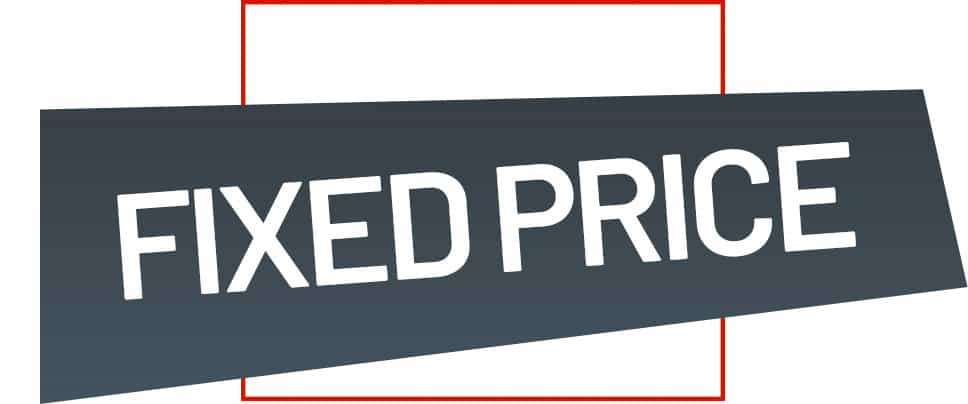 Your Fixed-Price
Quote Guarantee
We pride ourselves on offering our clients a clear and precise price breakdown for all windows and doors – so you know exactly how much it will cost. You will never experience any nasty surprises or hidden fees with Ultimate Windows. That's our promise to you.

Claim Your Free Measure And Quote
Ready to claim your free measure and quote, backed by our fixed-price guarantee? Fill out the form below and one of our friendly experts will soon be in touch to organise a suitable time to discuss your needs. You'll find out exactly how our affordable uPVC windows can slash your energy bills and improve the
comfort levels in your home!