Associations & Accreditations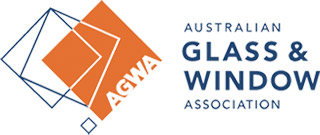 Ultimate Windows began life in 2001 as a builder, frustrated with the local window suppliers holding up his projects taking matters into his own hands.
In an old tin farm shed at Ebden, 15 kms from Wodonga in North-East Victoria, the builder had Capral Aluminium drive down his 3km driveway to deliver commercial aluminium profiles to unload them with his tractor (and their truck got bogged…), where he dragged his son in to help make windows for his building projects.
A few years later, the decision to fabricate the Thermeco suite of products and invest in state of the art software and machinery was made and Ultimate Windows was born.
Over the years Ultimate Windows has grown to employ many management, staff and apprentices while taking on greater commercial jobs and in 2007 released the Thermeco product into the Canberra market. With a display at the HIA Home Ideas Centre and local agents for installation and client contact, Ultimate Windows remains committed to quality service in the Canberra market and beyond.
In early 2009 we moved into our new factory at 231 McKoy St, Wodonga and invested heavily in new equipment and systems to ensure our service to our customer really was second-to-none.
We understand that the future of glazing in Australia is in cost-effective, energy efficient windows which is why, in 2014 Ultimate Windows began fabricating uPVC windows to complement our other systems.
2015 was a year of planning and organising, we placed an order for a fully automated uPVC fabrication line from Europe. The commission was completed in early 2016 and proudly we are now one of just a handful of companies in Australia with this new and innovative technology.
The constant strive to look for more energy efficient window systems and improvements in manufacturing techniques have seen Ultimate Windows grow to specialise in uPVC windows, employ over 40 staff, with a 5,000 sqm facility in Wodonga and showrooms, sales and installations teams in both Canberra and Melbourne. And is still run by the son and his young family – although the builder claims all the credit…
Ultimate Windows will always be at the forefront of changes to the glazing and window industry, contact us to talk about how uPVC windows can transform your next residential project.

Claim Your Free Measure And Quote
Ready to claim your free measure and quote, backed by our fixed-price guarantee? Fill out the form below and one of our friendly experts will soon be in touch to organise a suitable time to discuss your needs. You'll find out exactly how our affordable uPVC windows can slash your energy bills and improve the
comfort levels in your home!